God formiddag fineste læsere:)
Den 18. august 2016 blev K hele 5 måneder gammel, men ikke nok med det, så ankom hans lille fættermand til verden:-) Mor og barn har det rigtig fint og K kiggede meget undersøgende på den her lille fætter, som bare lå og sov på onkels bryst:) Vi er alle så glade og jeg har igen i dag lyst til at fare afsted til Hvidovre for at hilse på den nybagte familie:) Men lige nu skal de have ro og fættermanden skal vænne sig til verdenen.
Det var langt over midnat, da vi atter var tilbage i Jylland og Thino og jeg talte om, at det er lidt hårdt at holde fast i de sunde madvaner og træning, når vi er så tit på farten:)
Men når vi heller ikke kan undvære de sociale aftaler og familien, så må vi blot finde nye stategier. Derfor er jeg begyndt at have en kurv med, hvor jeg har madpakker, frugter og vand med til os, så vi ikke bliver fristet på vejen. Ligeledes er jeg ekstra opmærksom på at vores aftensmad er sundt og næringsrigt. Lige for tiden er avokado et kæmpe hit hos os og det er der jo ikke noget at sige til, når det smager så fantastisk.
I dag vil jeg byde ind med en sund opskrift med avokado og tun, som vi spiste til aftensmad forleden, men kan også serveres som lækker frokost. Det gode er, at man ikke skal bruge dressing, da avokadoen giver den cremet konsistens.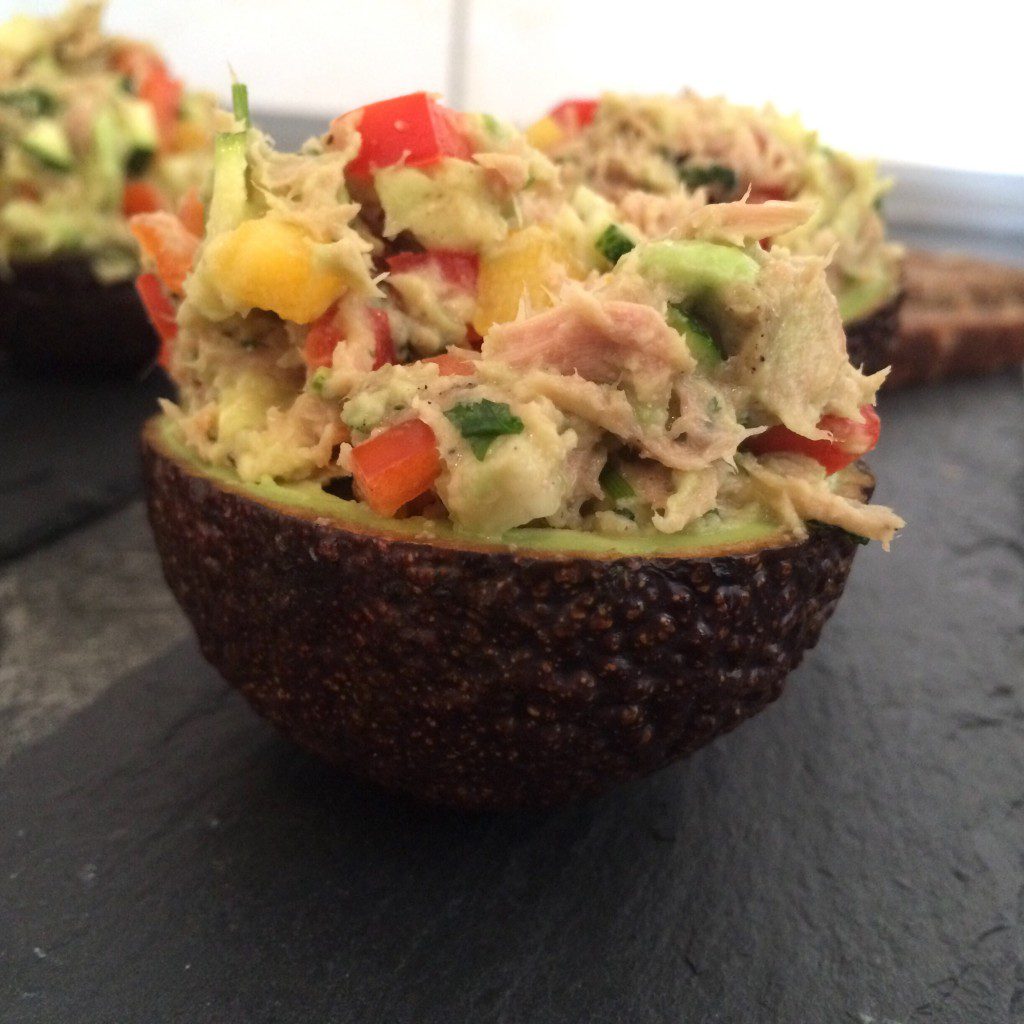 Til to personer:
2 modne avokadoer
1/2 rød peberfrugt
1/2 gul peberfrugt
1 dåse tun
1/2 squash
En smule finthakkede persille/purløg
salt og peber

  
Jeg startede med at skære grøntsagerne i små tern. Herefter blandede jeg grøntsagerne sammen med tun. Jeg halverede avokadoerne og fjerde stenene og skrabede lidt mere end halvdelen af frugtkødet ud. Udhul således, at der bliver et fint rundt hul, hvor du kan komme fyldet i. I stedet for dressing, så moser du avokadokødet og blander det sammen med grøntsagerne og tun. Smag til med salt og peber og kom sluttelig fyldet tilbage i avokadoen. Jeg serverede med rugbrød, men brød kan sagtens undværes.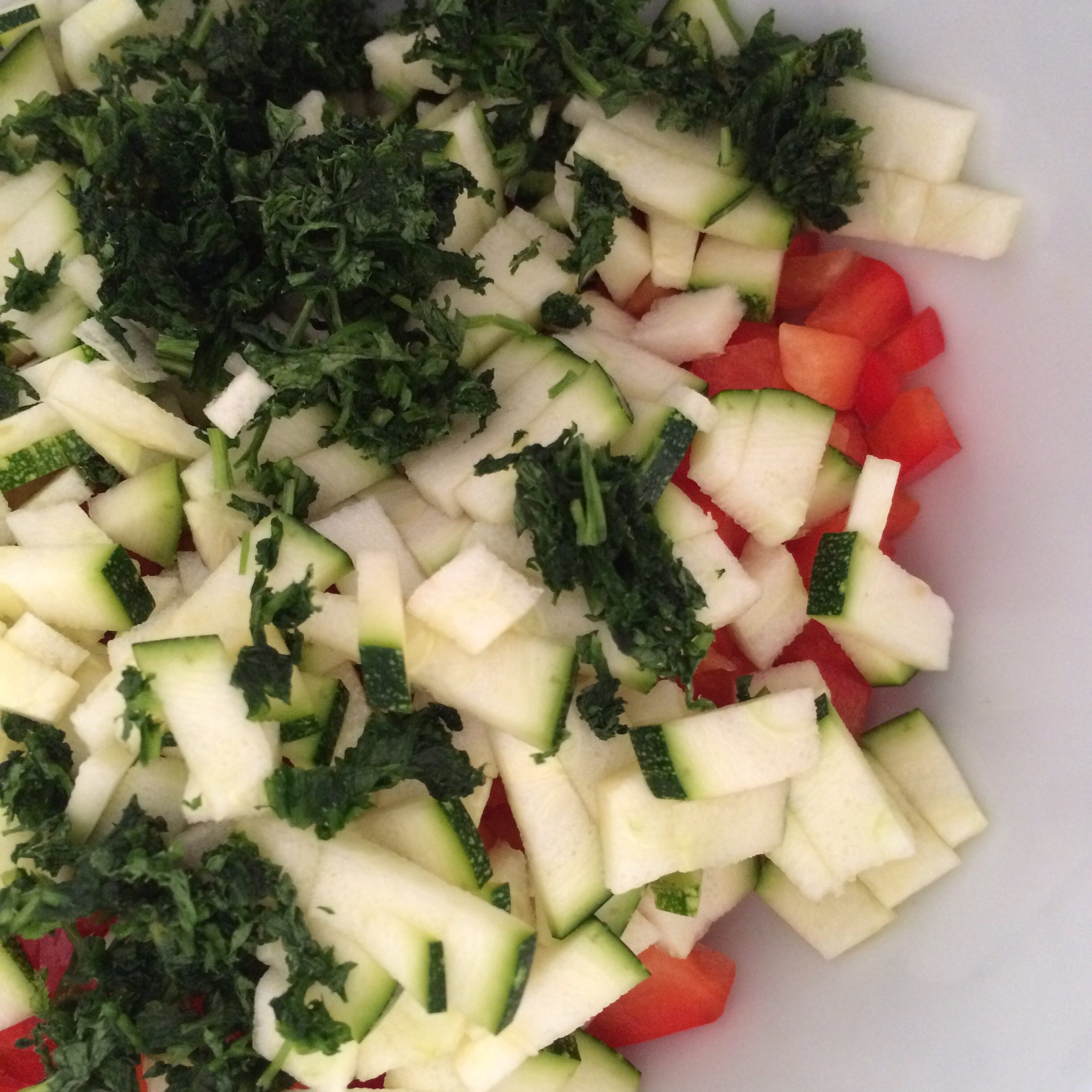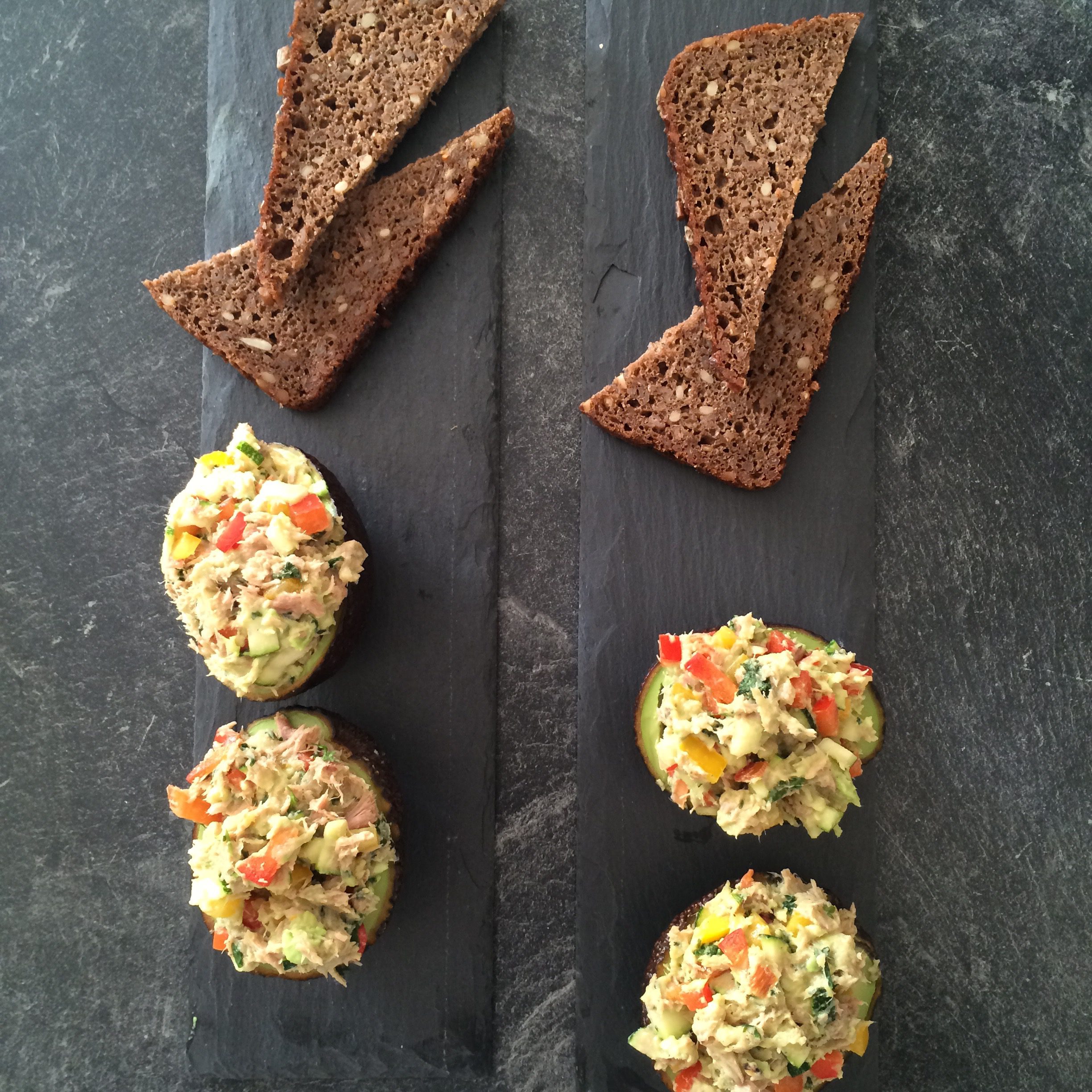 Det smagte rigtig lækkert og tog ingen tid at lave. Desuden kan man jo komme andre grøntsager i, hvis man har lyst til det. Næste gang vil jeg skifte tun ud med røget makrel – namme nam:)
Thino og jeg er begge meget madglade, så vi elsker at prøve nye opskrifter og videreudvikle dem med andre ingredienser. Vi taler tit om, at den dag K også begynder at spise almindelig kost, så bliver der krig hjemme hos os;)
God weekend allesammen;)