I love this simple recipe. It is so good for your skin. I typically do this Oatmeal Honey scrub to polish my face before I use makeup. If you too want to get your face makeup ready, here's what you will need:
– Lemon juice
– Oatmeal
– Honey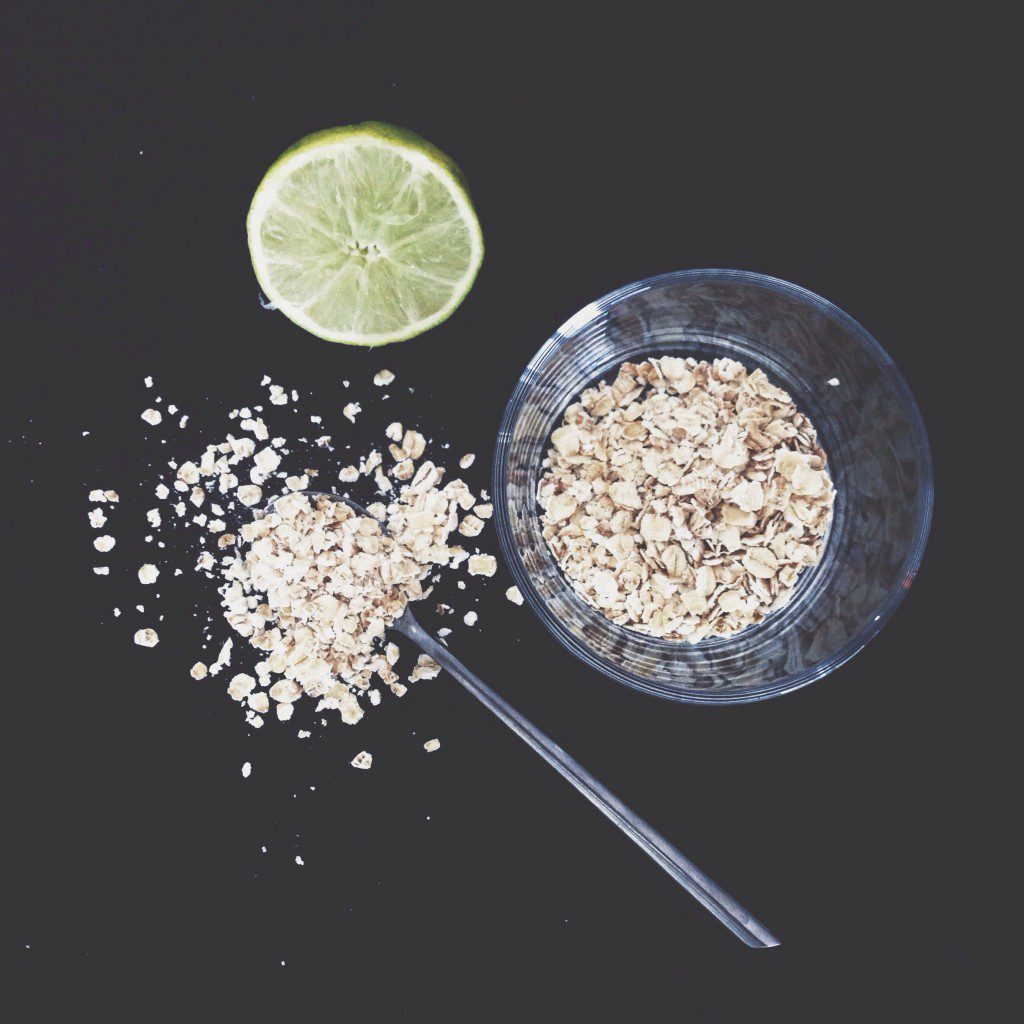 Run oatmeal through the blender to break it up a bit. It doesn't need to become powder; you are only squishing it slightly. You can also make the flounder with whole oats, as I have done here. I like both versions, so I use them both. Add lemon juice and honey in the oatmeal. You can also add dried lavender if you have it. This is entirely optional. I've done it with and without it, and it works great both ways! I really love lavender! If you don't have lavender, you can also add 2 drops of Tea Tree oil, this is also optional. Lastly combine all the ingredients. It should be slightly crumbly. Add more honey to the mixture if necessary.
Oatmeal removes dead skin cells. Oats are also filled with natural cleansers, so it leaves your skin free from dirt and oil. In addition to being a great exfoliate, oatmeal is packed full of healing amino acids, and it is hypoallergenic and moisturizing. Honey is a natural antioxidant that helps reduce the signs of premature aging. It is also a great moisturizer that leaves your skin silky soft. Honey can control and reduce outbreaks and has antiseptic properties that can reduce scars and promote wound healing. Lemon helps reduce pigmentation and improve skin tone. Lavender essential oil has anti-inflammatory, antiseptic and anti-fungal properties, calming agitated or broken out skin. It also has a soothing, pleasant aroma. Tea tree oil has antibacterial, anti -inflammatory, antioxidant, antiseptic and immune-stimulating properties which helps heal and prevent acne and blemishes.
This process is a bit messy, so be sure to do this over your bathroom sink with a towel nearby. Massage the scrub in a circular motion and enjoy how wonderful your skin becomes. Use this scrub 2-3 times a week. You will love it.
Have good day 🙂