Hi everyone 🙂
It have been long time ago I posted something here on 5smiles, but I will try to be better 🙂 The wedding season is finally over but I still feel I have too many upcoming functions to attend. The time is flying and I have too many things to do, making my calendar fully booked. I'm going on vacation again in 16 days with my friends from Soenderborg. Last year we went to Istanbul and this time will be Greece.
One of my dear friends Dilona got married in May and of course my lovely cousin Karthi got married last month. I love sarees and love to wear all kind of sarees, but I mostly like simple sarees. I was wearing a full black saree to Dilonas wedding – it was actually a saree made by myself. In according to our culture we can't wear full black saree for a wedding so I decided to wear a heavy shoulder necklace and a hip chain from Muraj. I didn't have time to take photos of my saree and the accessories from Muraj so I'm sharing this photo taken by Mr. Vathanan.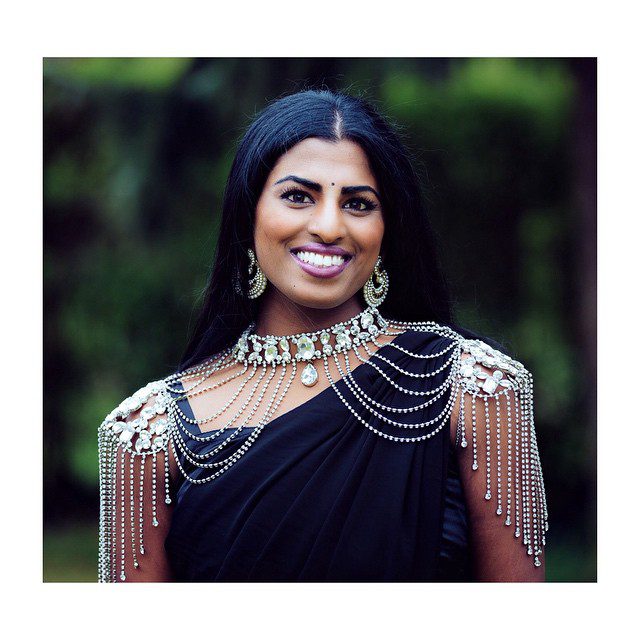 And once again I decided to wear a simple pink saree for Karthis wedding reception. My sister and my cousins wore lenghas for the reception and I really liked their lenghas, but I wouldn't feel comfortable in that so I wore a saree as usual. My saree was simple so I was wearing a gold readymade saree blouse and combined it with head jewelry from Muraj. I never wear head jewelry so I was a little bit skeptical but I felt it was a good combination.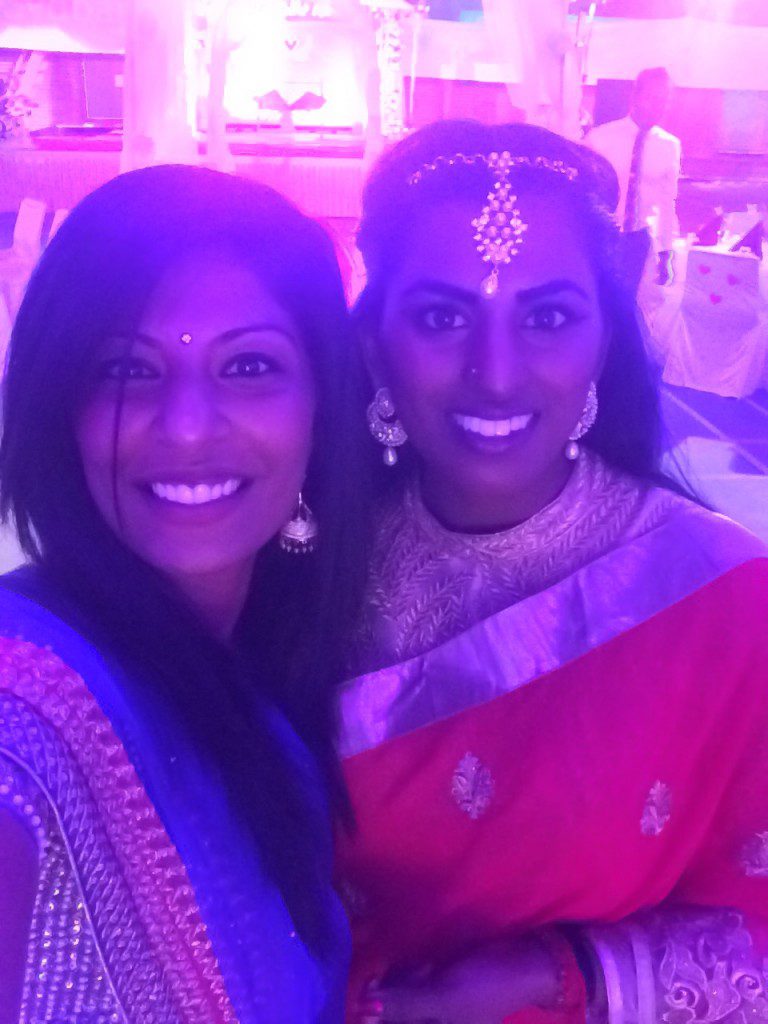 And again I didn't have time to take photos of the jewelry but you can see the accessories from Muraj on the website or her.
Have a wonderful day 🙂