It´s soon weekend and that means time to treat yourself and the lovely people around you. Why not bake a delicious chocolate cake for them? Mint will always be my favorite flavor to pair with chocolate and these cakes are rich and dense with the perfect hint of mint.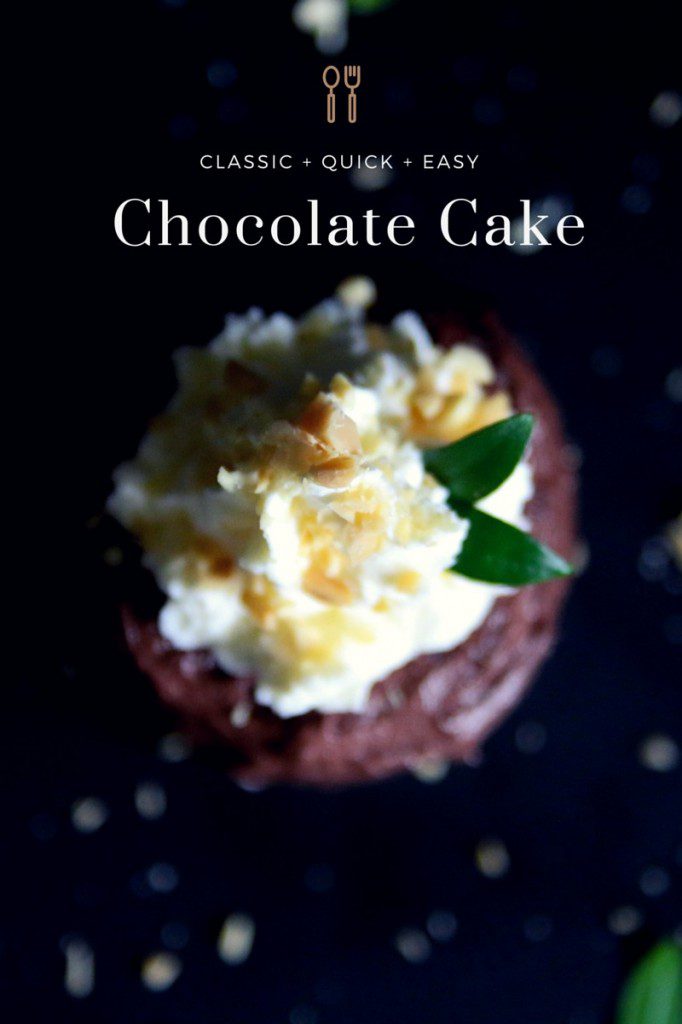 Classic Quick Easy Chocolate Cake
Ingredients:
(10-12 pieces)
150 g flour
30 g After Eight chocolate
50 g sugar
70 gr brown sugar
3/4 teaspoon baking soda
1/2 teaspoon baking powder
1/2 tsp salt
2 dl milk
1 dl vegetable oil
2 eggs (or another 1 dl vegetable oil, for vegetarian version)
1 teaspoon vanilla extract
Instructions:
1.Preheat the oven to 180 ° C.
2. In a bowl mix the flour, sugar, brown sugar, baking soda, baking powder and salt.
3.Add milk, oil, after eight chocolate, vanilla extract and eggs. Stir until the dough is smooth and even.
4. Fill dough in to 10 mini cake forms or in muffin forms. Bake in center of oven for about 10-12 min and let them cool completely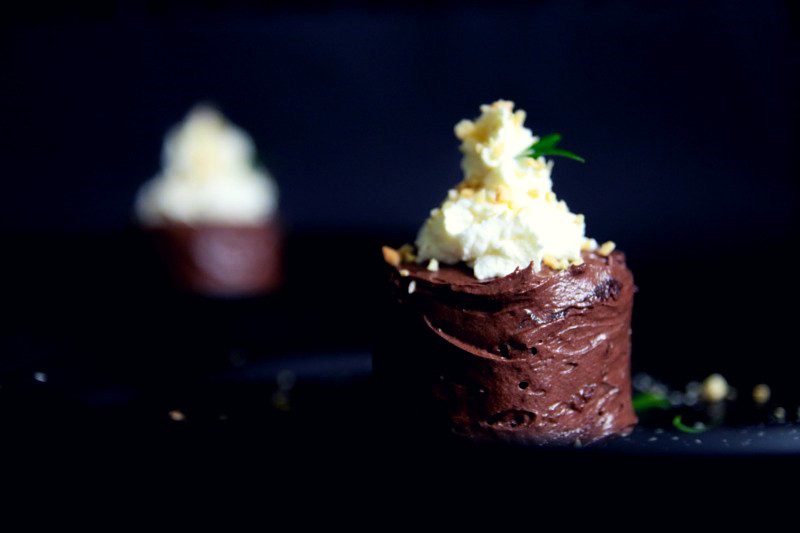 A pile of whipped cream is swirled on top and it is garnished with Nutella cream, nuts and a mint leaf.
Try this delicious easy chocolate cake recipe when you get time.
Have a great day 🙂