Taking saree blouse to the next level…ohhh yeah.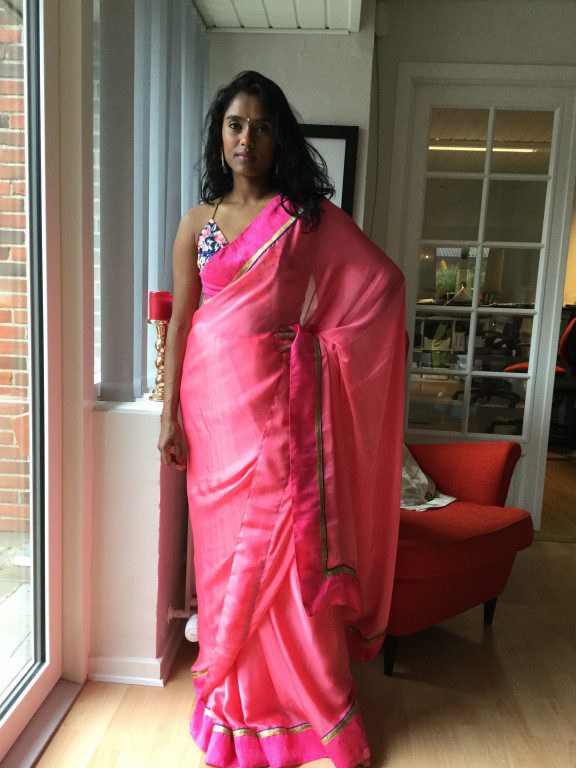 I am so filled with energy this week, our summer vacation is getting closer and can't wait to go on holiday and relax.
Saturday night we celebrated a newly wedded tamil couple at their wedding reception in Golden Palace, Odense. We didn't take the kids with us, so it was fun time for daddy and mommy. I enjoyed the night hanging out with friends and dancing. There was tamil DJ, they actually did a good job and made us dance 😉
As u guys know, I love wearing ethnic traditional wear and always try to make sure that my own style shine through the look.
To this wedding reception I chose a simple pink saree and a crop top from Nelly. I ordered 3 different crop tops to the saree: a flower low v crop Top , blue halter neck crop top and a gold slinky strap Top. They all fit well with the pink saree, but I chose the flowered one. This season is all about flower power.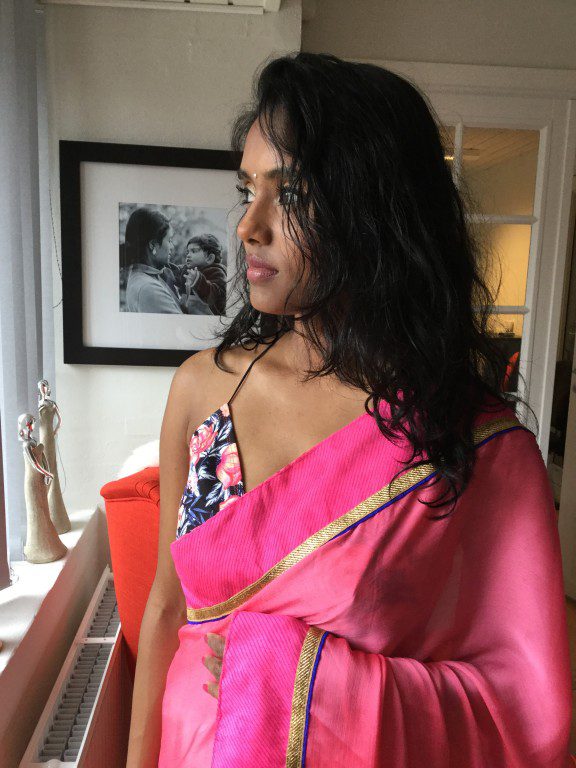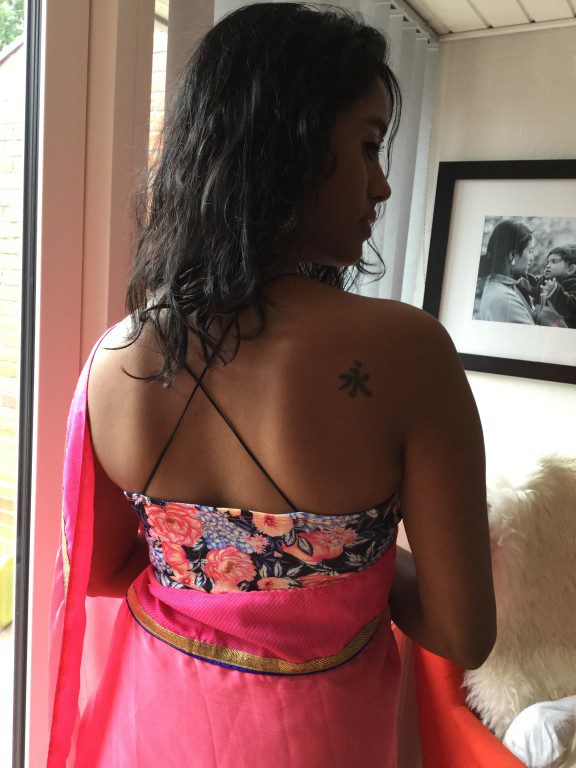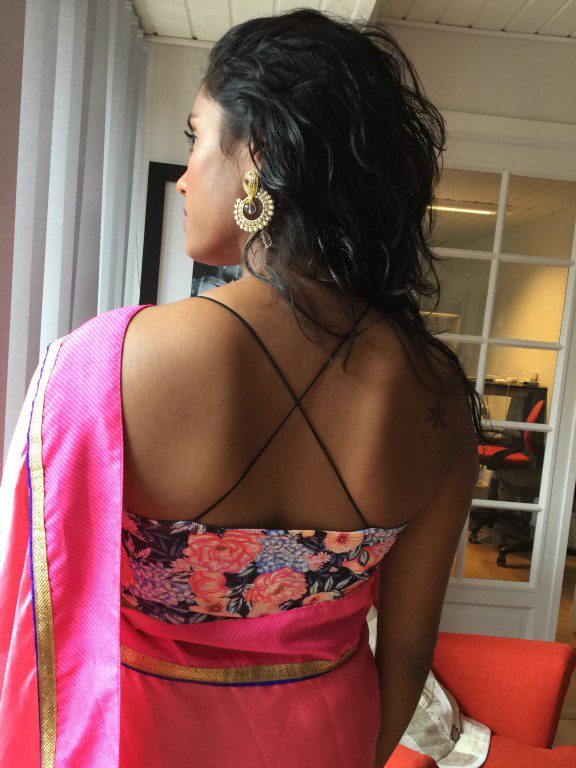 The body chain is from glitter and it gave a different trendy look to the outfit.