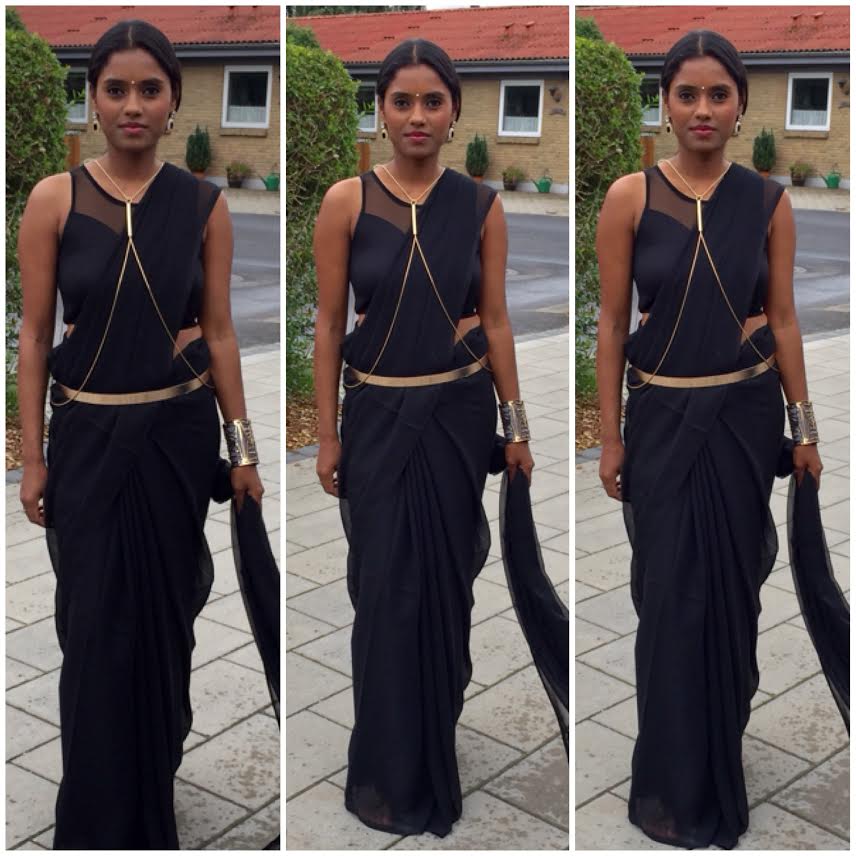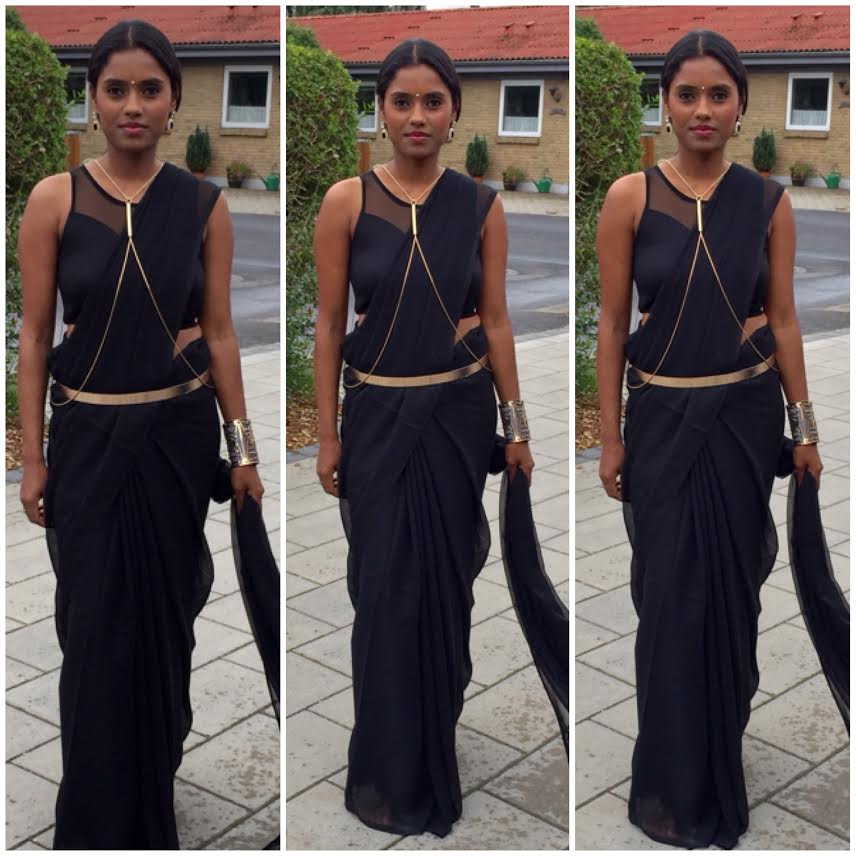 I have wanted a black plain saree for a long time, since my co blogger Lohini wore one at a tamil wedding. When I was on holiday in Sri Lanka, I had the opportunity to buy a black saree. This plain saree is one the cheapest saree you can buy. With time I have realised that I don't need to use a fortuna on sarees. It's all about how I wear the saree.
This is my look from saturday night. I had some difficulties with draping the saree. The saree was long and thin and I needed some professional help. So I saw Vithyas saree draping video. It helped me a lot. If u want to learn to how to drape a saree. Take a look of her videos, she is amazing.
I used a black crop top from H&M and earrings and belly chain is from our webshop MuRaj.