Hello guys,
This weekend has been a busy weekend with too many functions. It's hard to be everywhere, and I miss to be home and spending time with family.
This is one of my outfit from this weekend. The saree is a gift from my sweet mami from Canada, thanks a lot for the saree mami Vazuki. Love the colour and the elegant look. The colour is very eye catching.This is one of the sarees I am looking forward to wear again.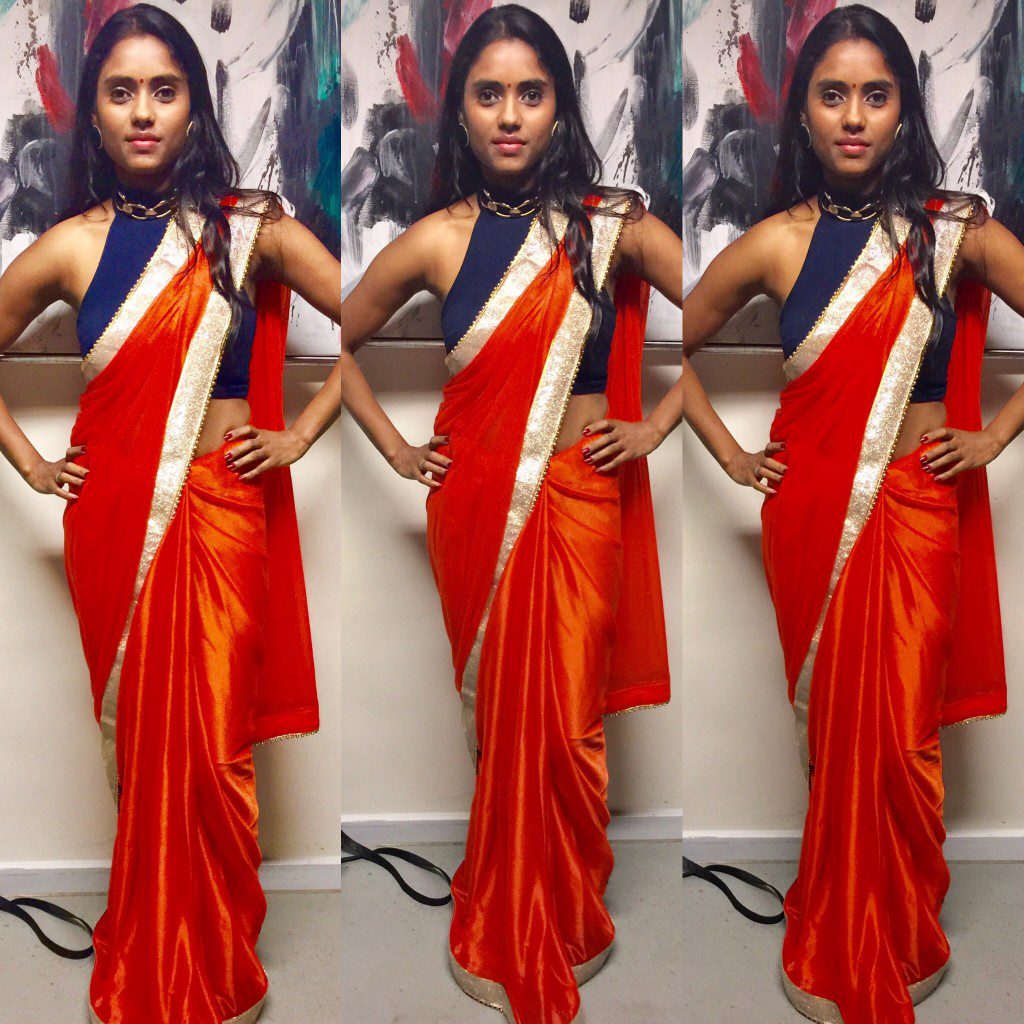 The saree blouse is a gift from my cousin, she bought it from Canada. I am so happy that she thought of me, when she saw the crop top. It's a dark blue high neck blouse with a gold chain. it was a perfect match to the orange saree.
Normally I use a long maxi underskirt underneath the saree. I think I have about 3-4 orange underskirt, but I couldn't find one in my closet. This is is what happens when you have sisters. I didn't want to use other colours of underskirt, so I used a gold trouser which belongs to a anarkali. it was a good match too. In the future I gonna use trousers instead of underskirt.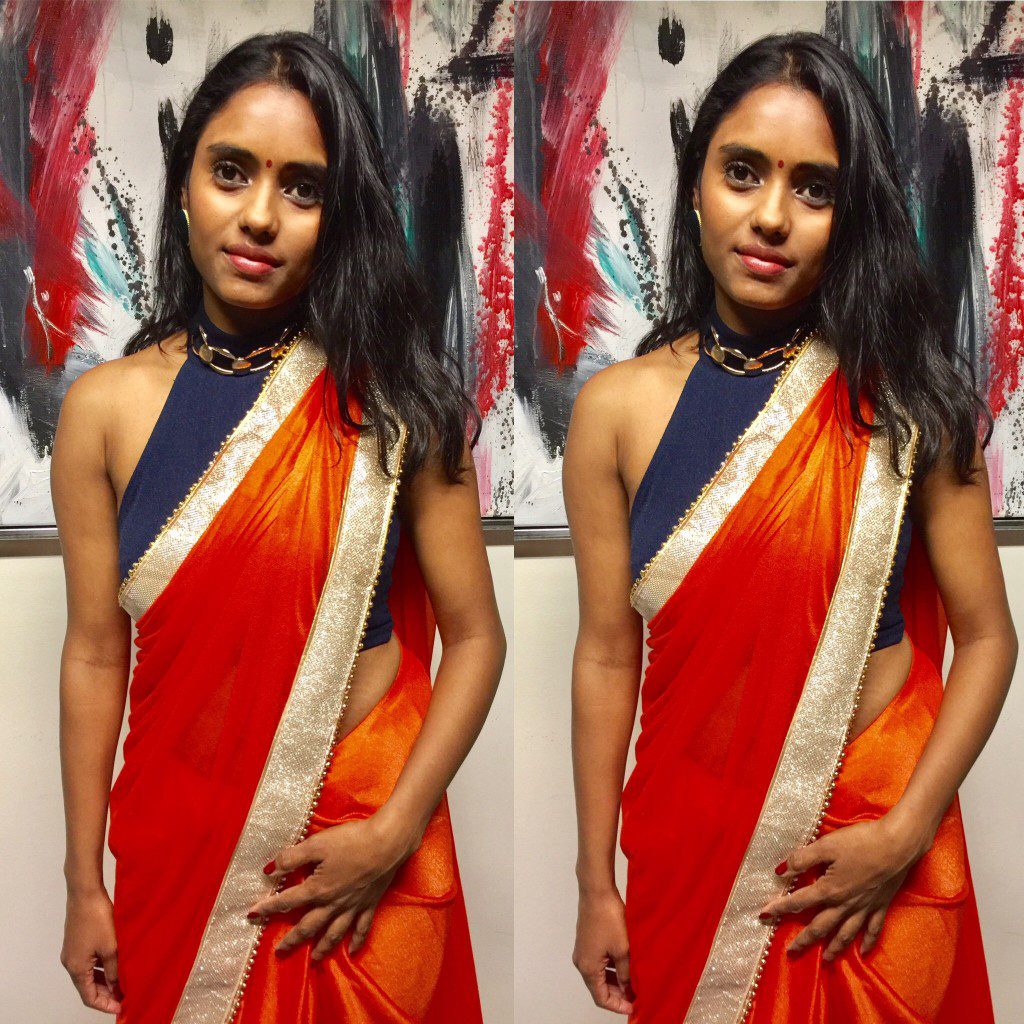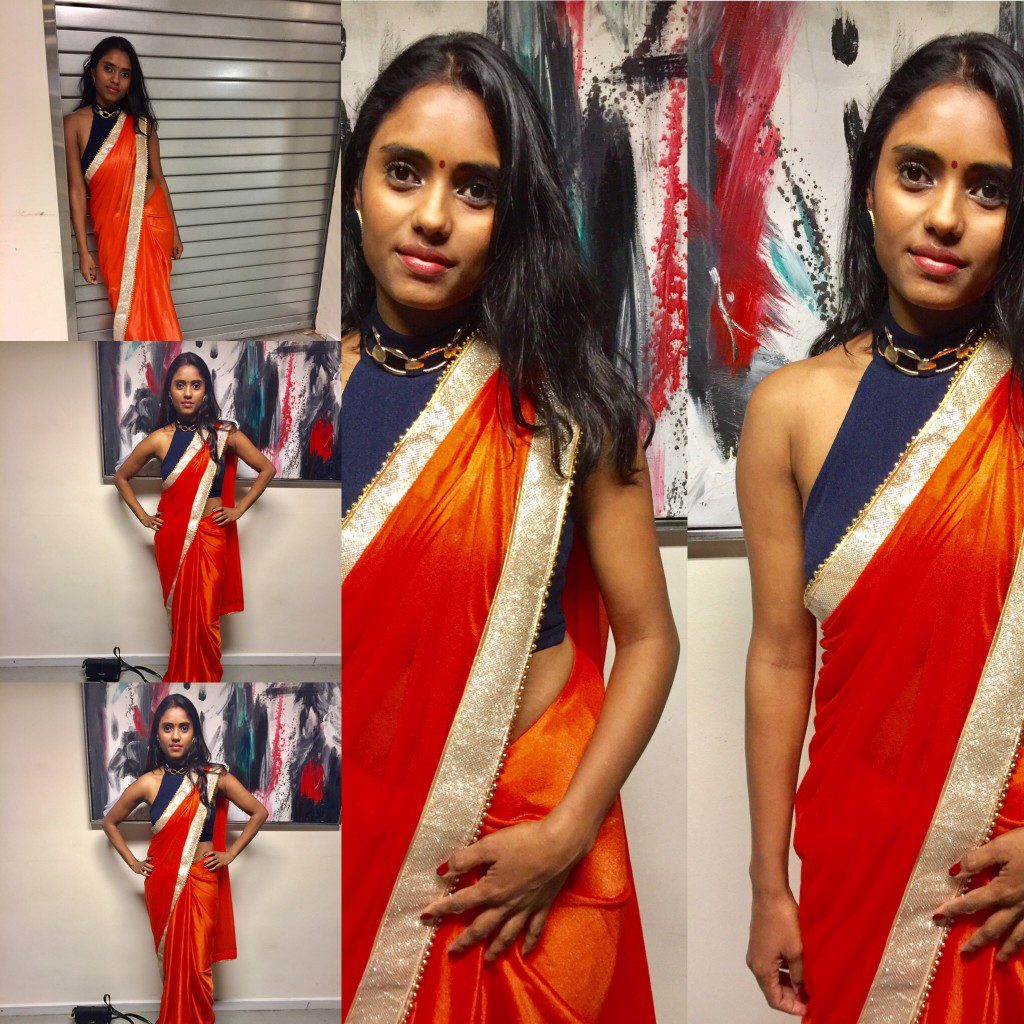 Who need a photographer, when you have a sister and a Iphone:)
Have a nice evening:)