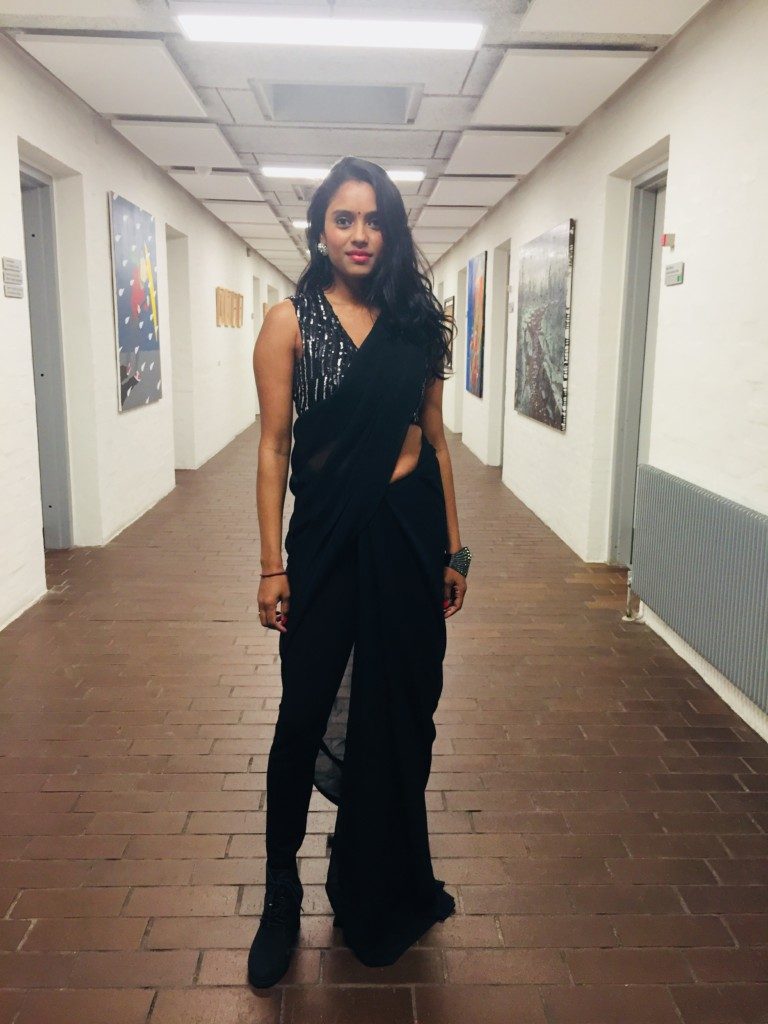 I love Christmas and this year I am wishing for a WHITE christmas. I don't even think the kids have experienced a christmas with snow, this year they are really looking for a white christmas.
I am not a fan of wearing saree in this cold season, but when I get an idea in my head, I am alway hooked on to try the new style, even if it's cold to wear saree.
Yesterday I tried this look, I called it for pant saree. I bought this black saree in Sri Lanka. This simple saree is one of my favorite and the cheapest saree in my closet. I have worn this saree before, but yesterday I wore it with leggings. It's really comfortable to wear saree with leggings. My saree drape is not perfect, it's always a mess. But somehow I found it very comfy.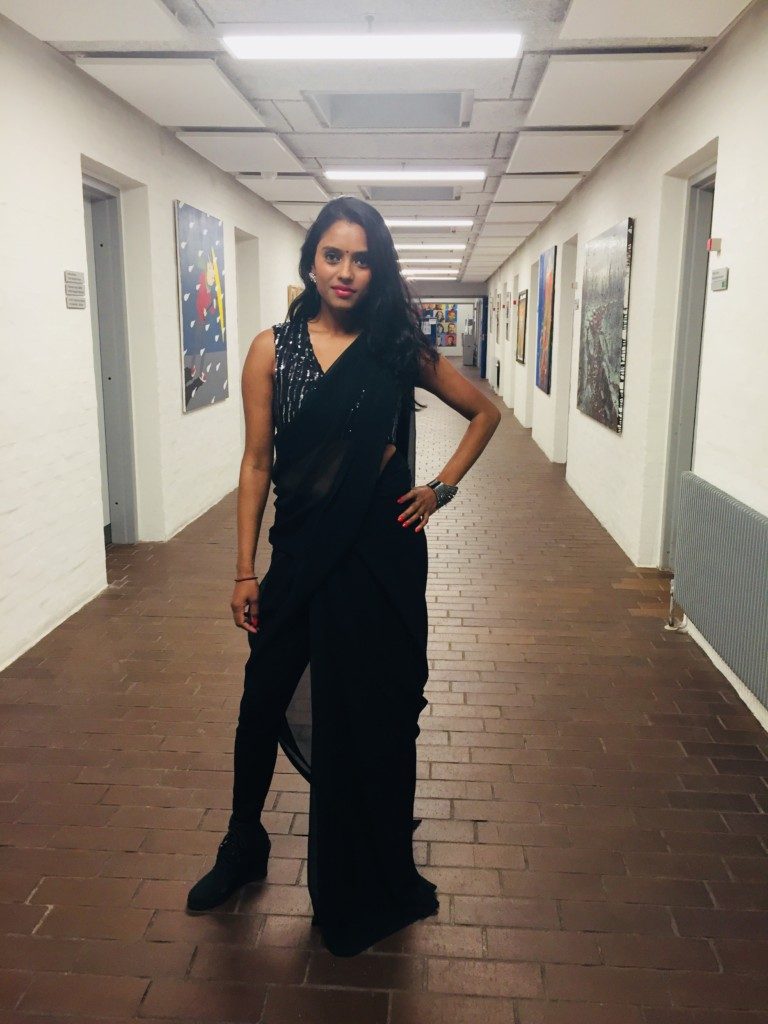 I always find time to take a selfie with hubby:)