Hi guys
I finally pulled myself to run again and it feels so good 🙂
U know it's good to drink something with high protein after workout. I usually drink chocolate milk but it's not enough protein so I tried this banana peanut butter smoothie today. It was so delicious.
Banana peanut butter smoothie: for 1 serving
Ingredients:
– 300 ml skim milk
– 1 tablespoon natural peanut butter
– 1 medium banana

Directions:
In a blender, combine all ingredients and mix until smooth. use 6 ice cubes for a thicker consistency.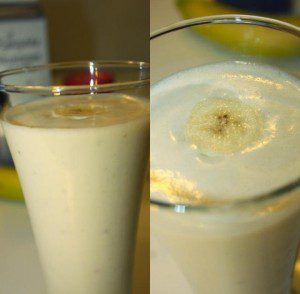 Tomorrow I'm gonna try this with low calorie chocolate milk 🙂
Have a good evening