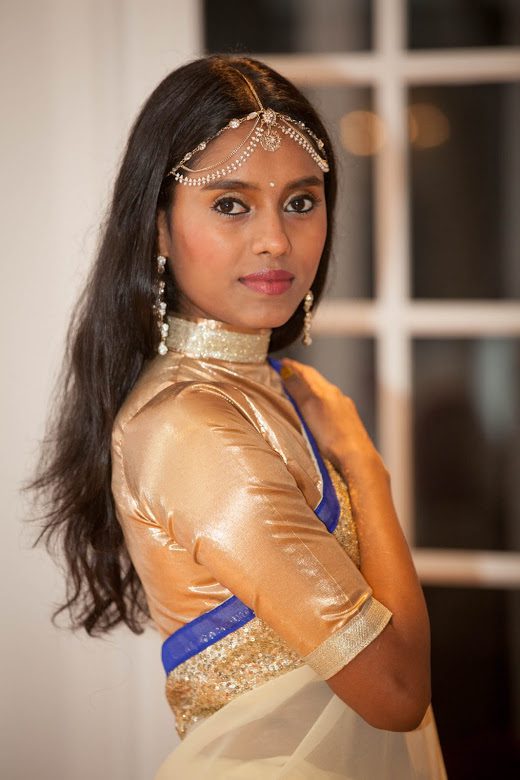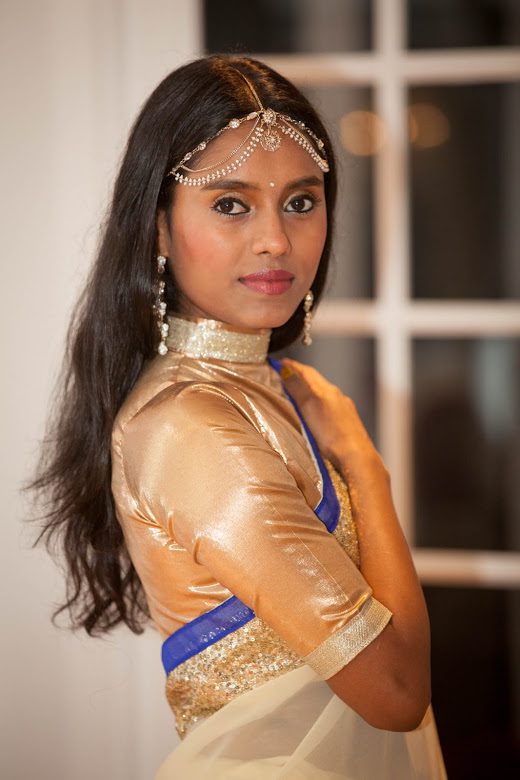 Photo credit to my lovely husband Mathi Kumarathurai.
This is my outfit from last saturday. This beautiful butter colour saree with gold and blue border is from Sarees Express – Denmark, which i have ordered a while ago. Saturday I had the opportunity to wear this saree to a 18th birthday function. I am really getting better at draping my own saree.
The blouse isn't the original saree blouse, but match perfect to the saree. I went for high neck blouse and paired it up with flower earrings and head chain.