Hi guys 🙂
Have you read my blog post about Chleopatra oils. If not check it out here. The article is written in Danish but we have translate available. 🙂
Chleopatra is a small family established company that has chosen to focus on natural vegetable cosmetic oils. At Chleopatra, they have chosen natural cosmetic oils because they work. Chleopatra Oils offer natural beauty miracles in the form of a natural cosmetics range, which consists of both pure crude oils for skin care, hair care and body care. All their products are naturally organic.
Chleopatra Oils offers you the finest oils for your body. Whatever you are looking for: hair care oils, skin care oils, massage oils, oils that are good for removing makeup or oils to strengthen your hair, your nails or oils to improve psoriasis, eczema, inflammations, scars, wrinkles and fine lines. Chleopatra have them all.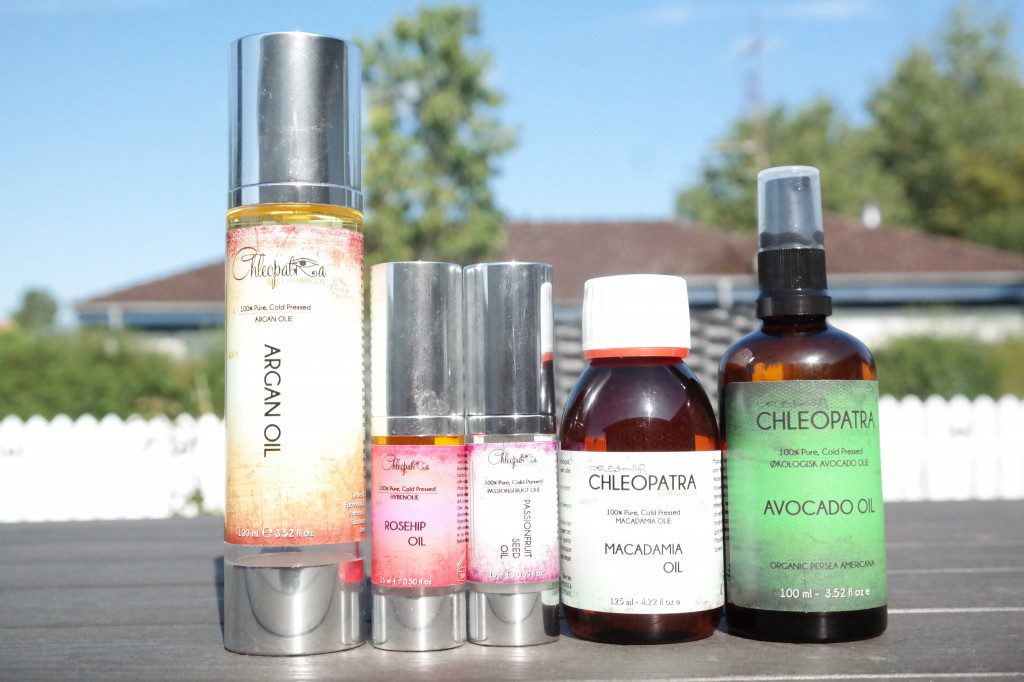 Chleopatras oils are all cosmetic oils of the finest quality. All their cosmetic oils are supplied in a so-called airless bottle that keeps air and bacteria away from the bottle. It gives the product a longer life, a high quality without discoloration and without preservatives. All Chleopatras products are 100% free of synthetics, parabens and fillers.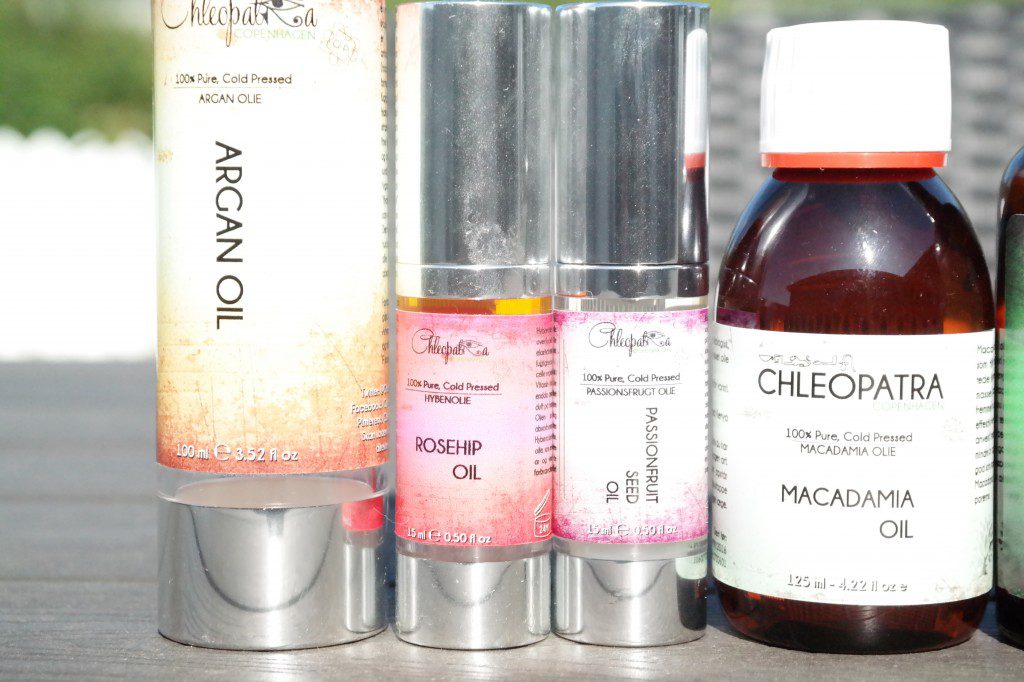 You can now get 12 % offer on Chleopatra oils. Get 12 % offer on any purchases over 100 DKK. Visit Chleopatra and Use the offer code 5smiles and enjoy their fabulous oils. You can get the pure product delivered right to your door within 1-3 days so don't wait, order it now and take care of your body, with the best oils from Chleopatra. The discount code is valid until August 15.
Have a wonderful day 🙂
Blog post is sponsored by Chleopatra oils